Team WildStar announced yesterday that they will be implementing a new feature for the Upcoming Free to play MMORPG known as Wildstar Cosmic Rewards. The Feature will function as a basic loyalty rewards program by gifting players what are known as "Cosmic Points" for certain levels of in-game purchases and other achievements. In essence, the program basically incentivizes real cash flow into the game by rewarding players with bonus points for the more in-game purchases they make. According to the official page: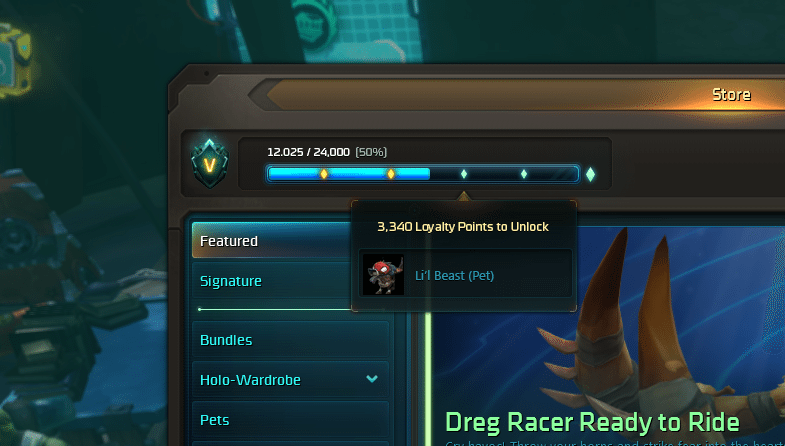 "The Cosmic Reward program is a system where you can level up through Cosmic Tiers by making purchases in the online WildStar store, or the upcoming in-game store, earning rewards as you go. And yes, this includes purchases made before WildStar goes Free-to-Play. Any money spent on WildStar—even on a subscription*—goes toward Cosmic Rewards!"
Players will accumulate Cosmic Points by making purchases and redeeming products codes aka C.R.E.D.D which will then display in the in-game store. Players will also receive points for redeeming a WildStar product code or by spending NCoins in the in-game Wildstar store which will be available after the Free-to-Play launch.  Points can then be used to redeem rewards which will fall into one of 6 tiers that players can choose from if they meet the criteria for each tier respectively. Once a player has accumulated enough points to fill one tier, the next one will open up and new reward options will become available.
Three of the six reward tiers are laid out in detail on the Official WildStar page here. The remaining three tiers have yet to be announced at this time.