Guild Wars 2 has announced yet another elite character class to be featured in their upcoming expansion Heart of Thorns. This particular elite specialization is for the Thief and it is known as  the "Daredevil."  For those of you who have had any experience playing as the Thief then you're already familiar with having to strictly rely on your powers of evasion to survive during combat but the Guild Wars 2 Daredevil specialization is going to change that up quite a bit according to developer Arena Net. According to the Guild Wars 2 official Points of Interest page which cleanly summarizes the recent Daredevil points of interest episode featuring Game Designer Karl McLain:
"The daredevil is defensive by nature, with an enhanced effectiveness at staying in close combat. They have an increased endurance bar for a total of three active dodges, which they're able to customize with useful effects through traits. The daredevil darts through enemy lines, using a melee staff to perform area of effect attacks. They're not tanky," states Karl, "but they have plenty of tricks up their sleeves to maintain presence in a fight—or to leap in and out as needed."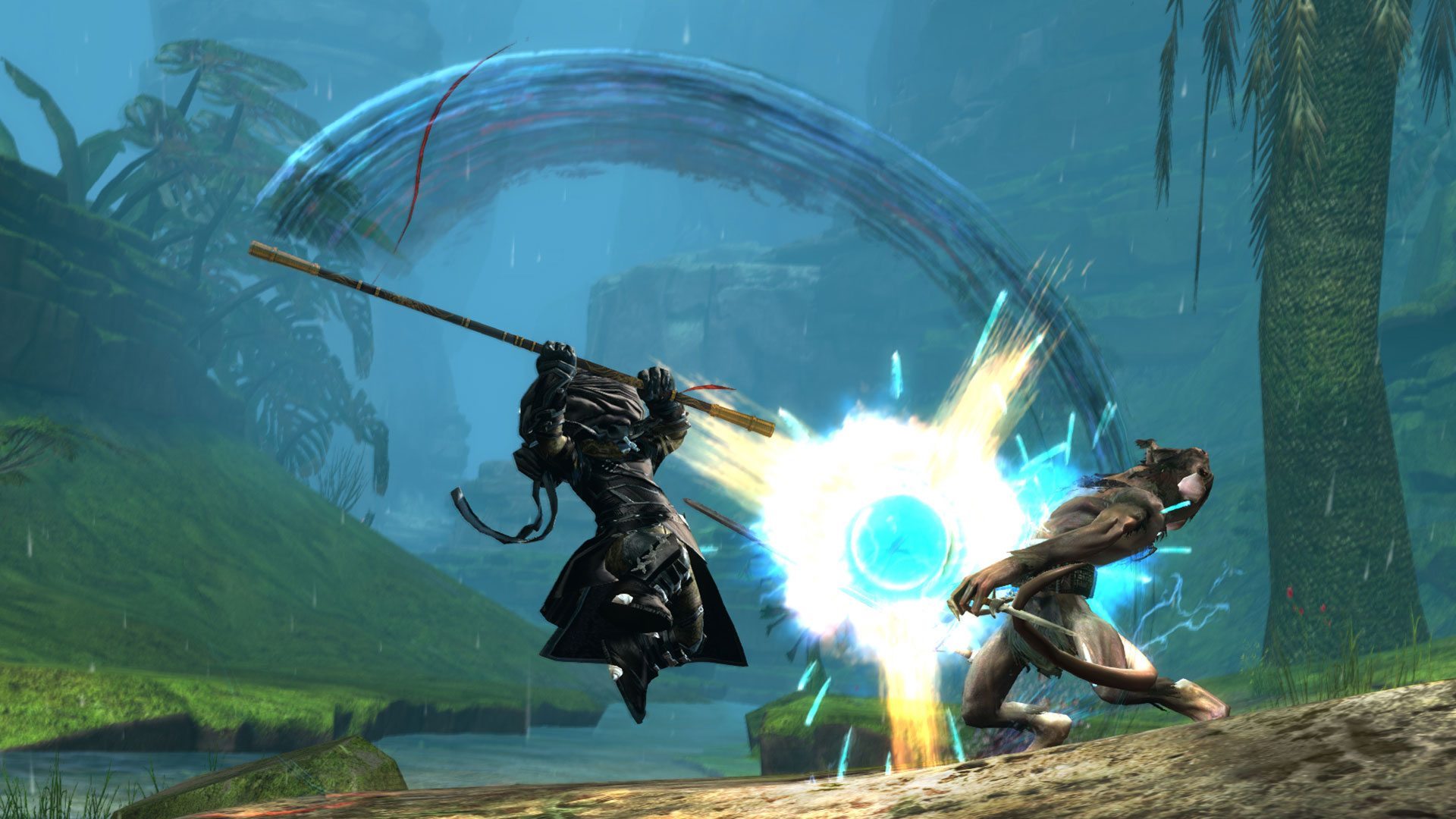 The Guild Wars 2 Daredevil will also have access to a plethora of Physical skills which will also aid them in defending without having to use their standard weapons to do so. For example, players will have the options to block incoming damage and then counter  with kicks, bare handed blows, and even throwing knives. Daredevils will also have the ability to execute a Finishing Blow technique which will enable players to take down enemies who are close to death before they have the ability to recover and rally.
If you're interested in checking out the full episode of the Daredevil Points of Interest check out the video below.
Points Of Interest – Guild Wars 2 Daredevil Edition
We will be posting future updates regarding the new elite character specializations including the Guild Wars 2 Daredevil as we get them!